Airtasker — Brand
My two years at Airtasker consisted of both digital and product design, as well as front end development. I was lucky to work on some great projects as a brand designer - including Like a Boss campaign, helping with the launch in London, and building out better SEO pages for the UK team.
Brand design
Front-end
Like a Boss campaign
Print + Landing page for the launch of our first advertising campaign.
View live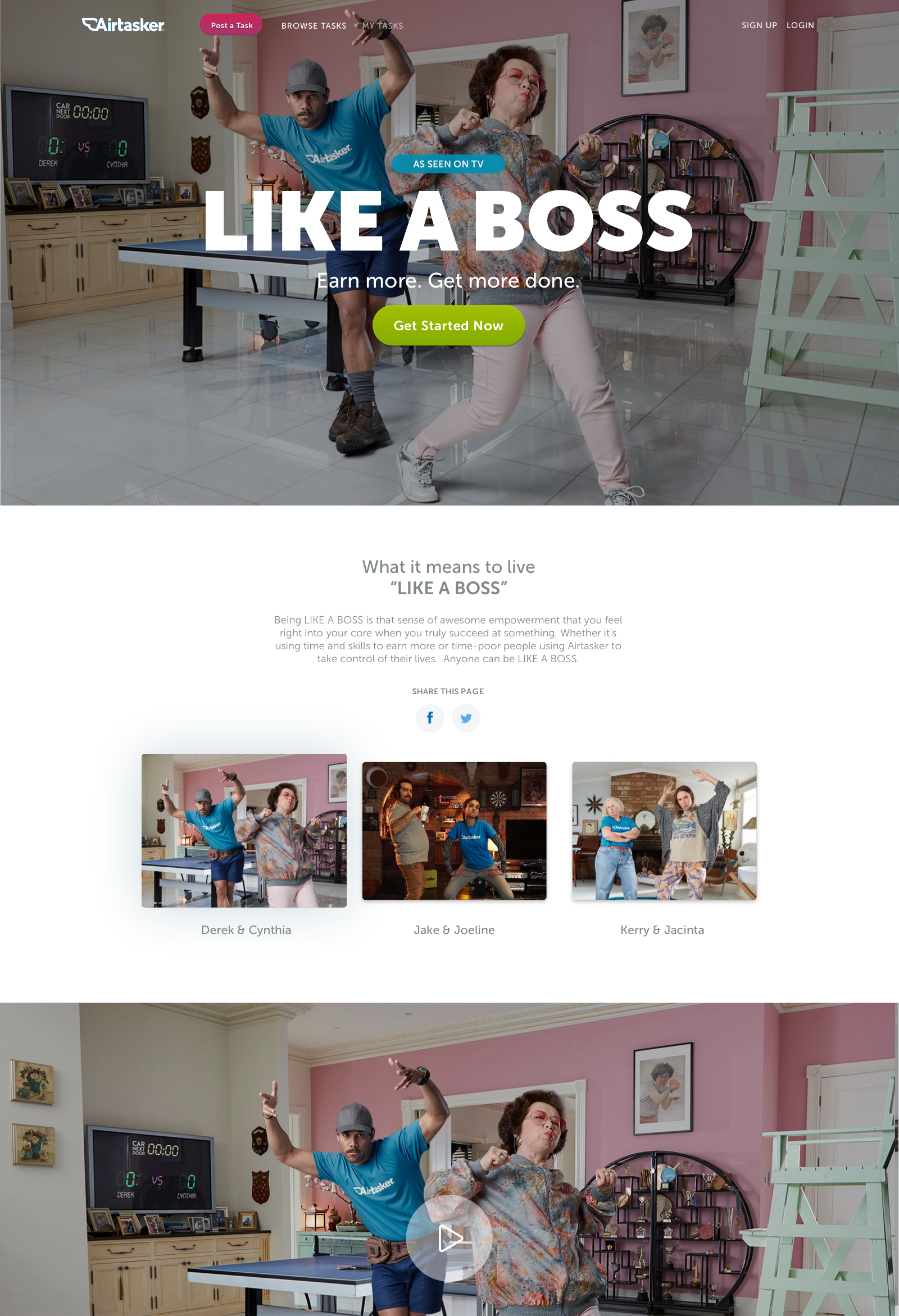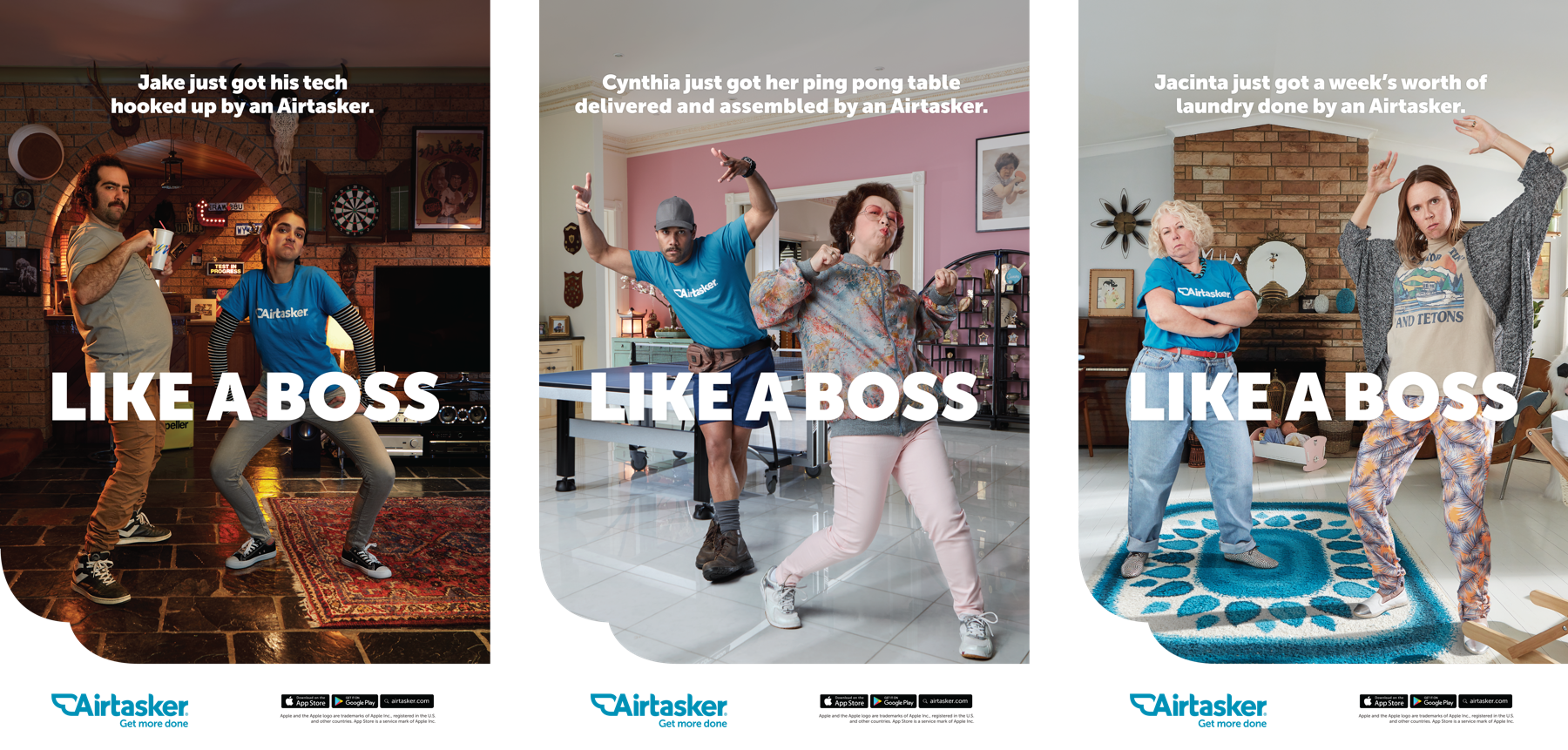 HUB pages in the UK
This was a massive project to make our category SEO pages in the UK more user friendly and generate more posted tasks on the platform. The performance of these pages was 3 times better than our old UK SEO pages.
View live